Placements
Hindustan Institute of Technology & Science provides an environment that fosters not only the intellectual but also the overall personality development to its students. Personality Development Workshops are organized in the University for all enrolled students with a view to equip them with the necessary soft skills required to beat the stringent selection process and emerge successfully in today's competitive world. The Placement Office of the University provides equal opportunity to all enrolled students to:
* Attend campus interviews conducted for leading companies.
* Do In-Plant Training
* Prepare the students to excel in Aptitude Test, Group Discussions and Interviews.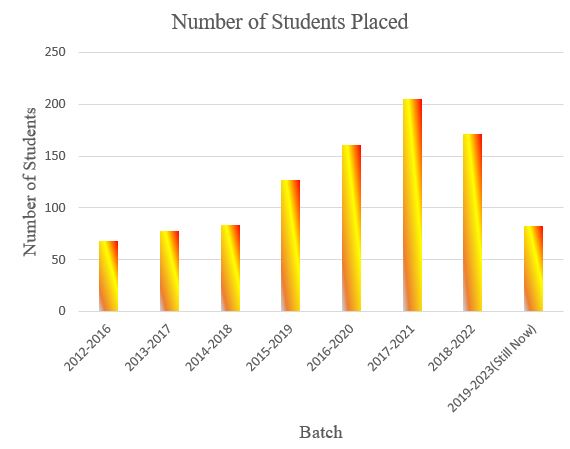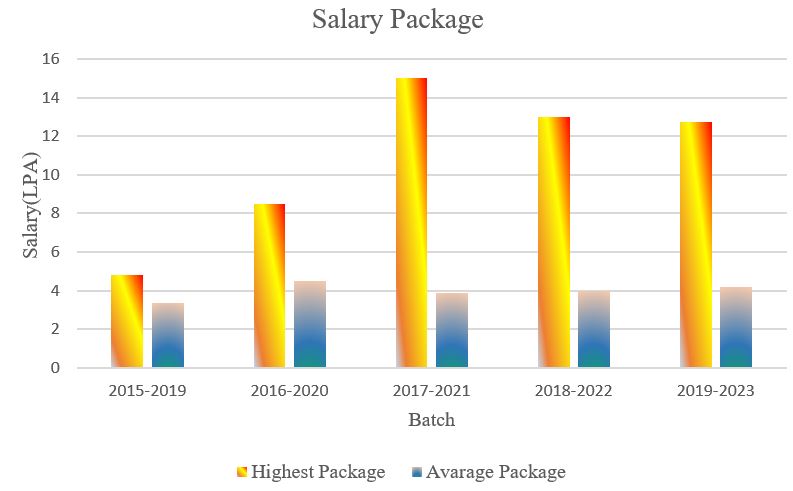 Training
Hindustan Institute of Technology and Science recognizes the contribution students make to its success.
•It also recognizes that in order to improve the employability of the students, it needs to ensure that there is adequate training and development provided for all students.
• Students are properly trained in the skills they need to carry out the jobs which are acceptable to the University and its customers;
• Students are provided with the skills they may need for changes in the way jobs are carried out;
•As far as possible, students are encouraged to develop their skills and talents to enable them to progress within the University and reach their full potential.
Placement Strategy
Pre Placement Training from 2nd Sem

Skill Based Tests

Alumni Networking

Industry Interactions

Personality Grooming

Skill Competitive Coding Tests

Placement Training

Campus Interview

Testimonials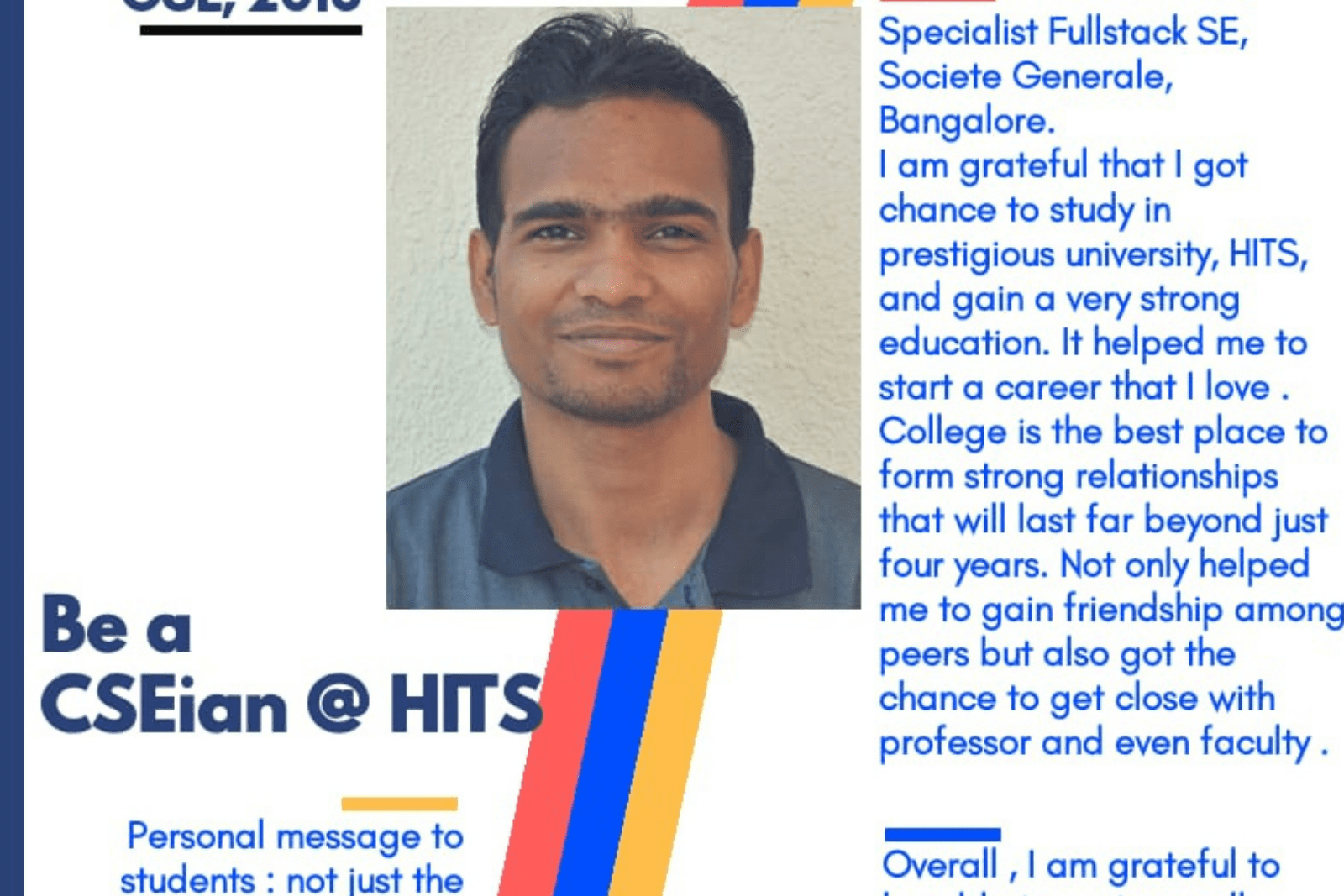 Congratulations! Mr. Iswar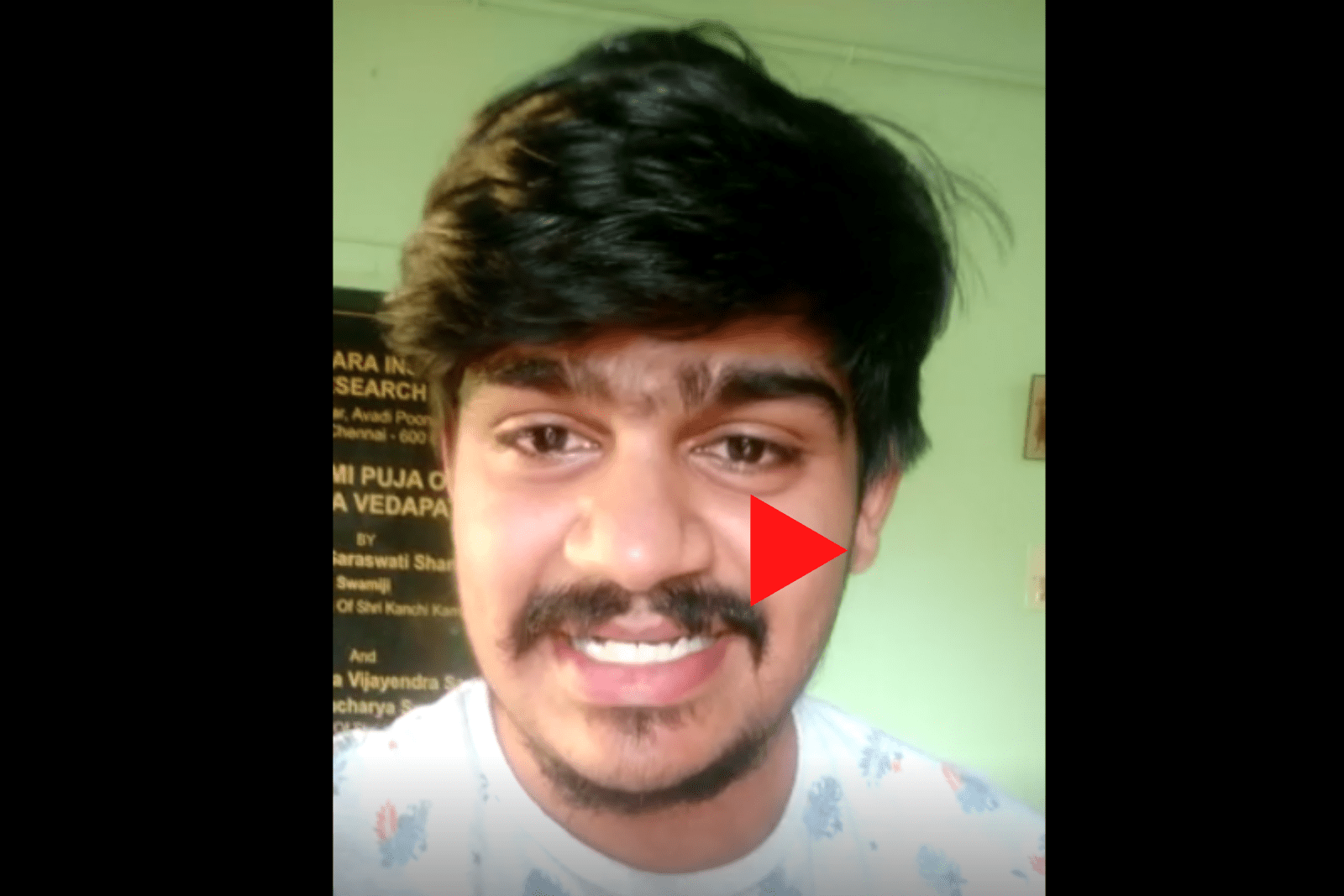 Congratulations! Mr. chakkradhar got placed in cisco(Dream Job)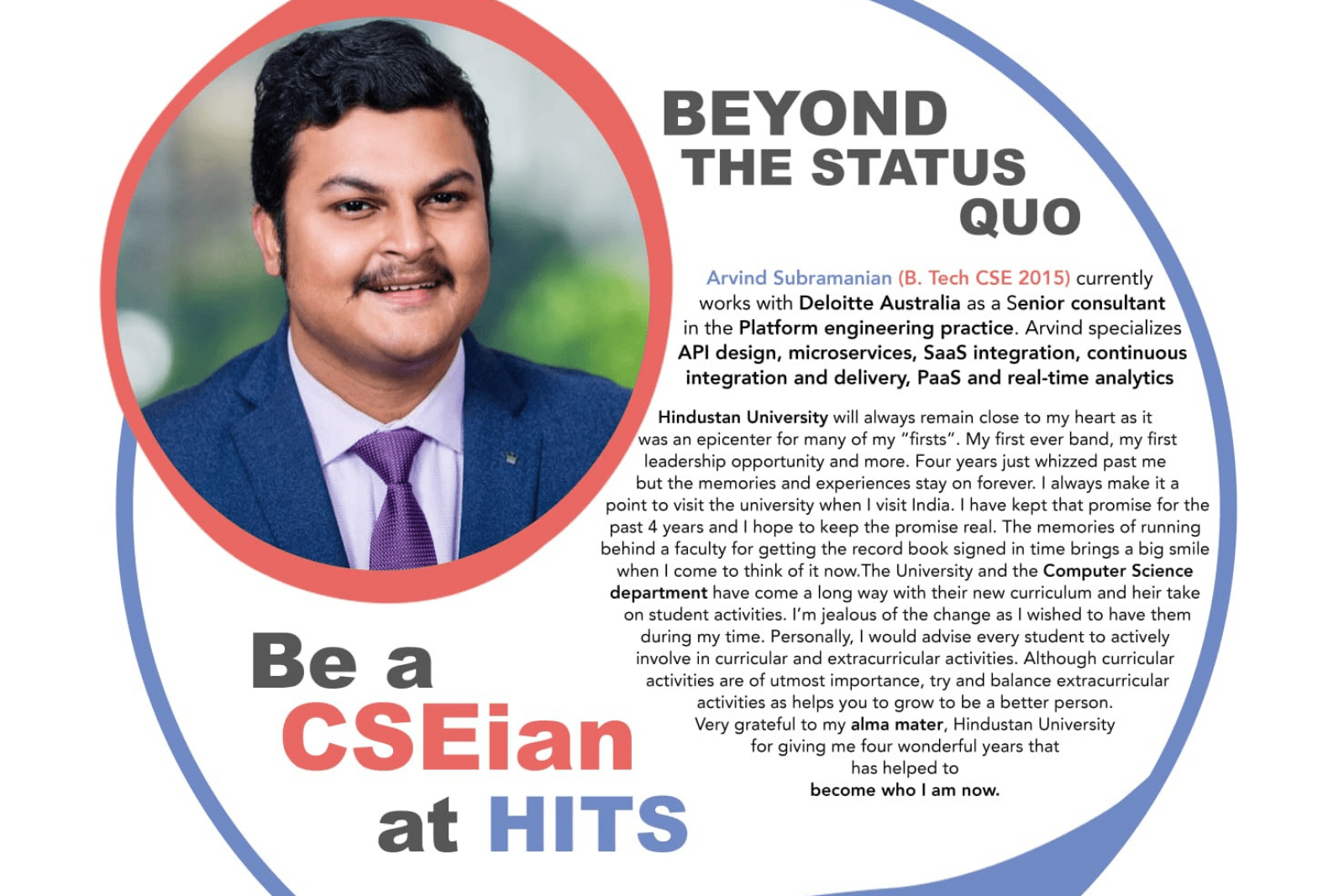 Be a CSEian at HITS Mr. Aravind Subramani working in Deloitte Australia